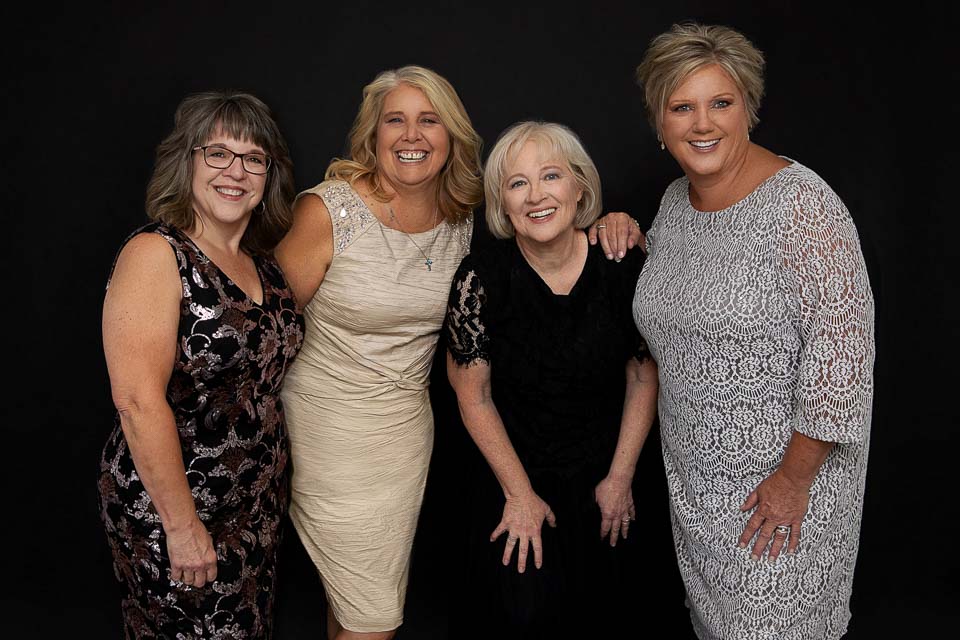 Celebrating Women Over 40
Calling all women over the age of 40, we would like to invite you to be part of our 40 over 40 celebration! It will be a makeover photoshoot experience to create stunning portraits culminating in a gallery-style exhibition and a celebration of women and their stories. I am looking for 40 diverse women to join me in a one of a kind portrait experience celebrating their beauty and life. There will be a special showcase exhibit and celebration event all about you and your story. We can lift and empower women of all ages by sharing our stories both in word and in images.
BOOK YOUR SESSION
40 Over 40 Project – $490
A special portrait project for women over 40 years old. Here's what's included:
Custom portrait photography session (up to 90 minutes)
Takes place at our studio or a location within 25 miles of our studio
Personal style, concept, and shoot experience planning consultation prior to the session
Access to our curated collection of clothing, accessories, and props
Complimentary professional hair and makeup artistry for 1 person
Choice of multiple background colors and/or environmental backgrounds
Multiple wardrobe changes
Posing and styling for individual and group portraits
In person image viewing and selection consultation
Custom wall art design
One complimentary portrait with the option to purchase additional portraits
Your portrait and story included in the project magazine
2 tickets to the portrait showcase & party celebrating the beautiful women collaborating in this project – venue and date TBA
Each portrait includes a beautifully matted desk print (5″x7″ print in a 8″x10″ mat) and the corresponding high resolution digital image. All purchased portraits are retouched to ensure you are looking like your best self. Additional portraits are $250 each. Portrait collections start at $1490.
Add $175 for each additional person needing professional hair and makeup.
Book your session today! Call Jennifer at 734-335-0213.
BOOK YOUR SESSION
The Experience
There's no need to be stressed about your photoshoot. We've got you covered with every detail!
Phone Call
We'll start with a phone conversation so we can understand your photo needs and vision for your session. We'll answer any questions you may have, select dates for your planning consultation and photo shoot, and collect the session fee to reserve your dates. Contact us to get started!
Planning Consultation
Next, we'll meet with you prior to the shoot to custom design your photo session for your needs and style. We'll talk about your brand, target audience, inspirations, and how you'd like to use your photos. We'll plan studio setups, locations, wardrobe, hair, and makeup. You will feel confident and ready for your photoshoot!
Photo Shoot
Our professional hair and makeup artist will ensure you are looking your very best for your photos! We will guide you through flattering posing and genuine, authentic expressions. We will photograph you in multiple outfits in both seated and standing poses to ensure plenty of variety to choose from. We'll do everything we can to help you feel confident and relaxed. We want you to enjoy the experience while we create the highest quality imagery for you.
Image Ordering & Delivery
We'll review the images together in person after your session where you will be able to select the images you would like purchase. Choose from digital images, matted desk prints, wall art, and/or albums. All delivered images are fully retouched. We offer complimentary delivery, installation, and a lifetime guarantee for our custom designed wall art.